Beauty Trends for Autumn 2020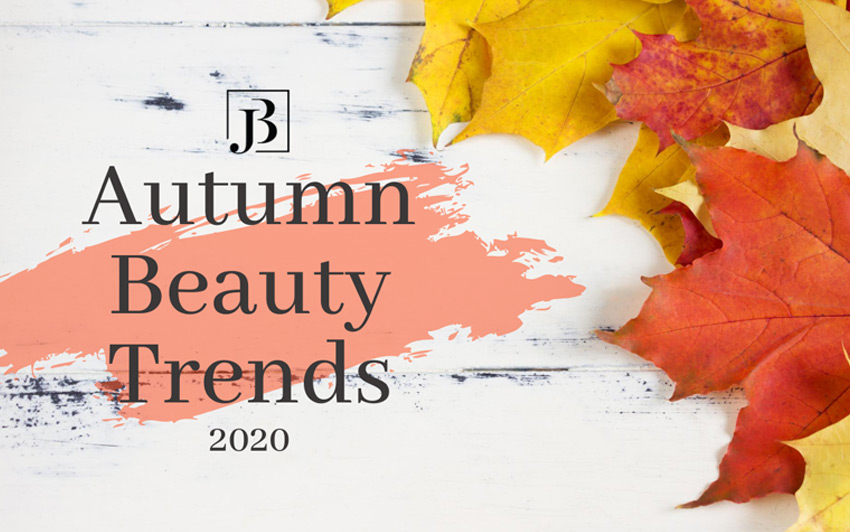 I am a professional beauty therapist and non-invasive aesthetic practitioner with an advanced knowledge of the beauty industry.
The year 2020 was supposed to be a magic year, the start of a new decade, loads of new year resolutions and new beginnings. Nobody expected it to go so wrong.
In the last six months, we were watching the world change in front of our eyes.
In the process of adjusting to the new normal and the new reality, the beauty business became one of the sectors that faced the biggest challenges. In the Uk, Beauty businesses remained fully closed for 4 months, and then only after 5 months, we were allowed to deliver all the beauty services including face treatments.
This upcoming Autumn Season will be the time where we will be treating our customers for the first time in a very long time, we will all be fighting against a second spike of the pandemic, trying to do everything in our power to avoid it.
So yes… this Autumn season will be different from what we are used to.
Our Clients lifestyle has changed as well, working from home, wearing PPE at the workplace, wearing masks in the public places. I have dedicated quite a few posts, blog article and YouTube videos to this topic, where I focused on the post lockdown skincare, so if you are interested in how to alternate your current skincare in the new reality, please check my social media.
So what the Beauty world will look like this Autumn season?
PROFESSIONAL BEAUTY TRENDS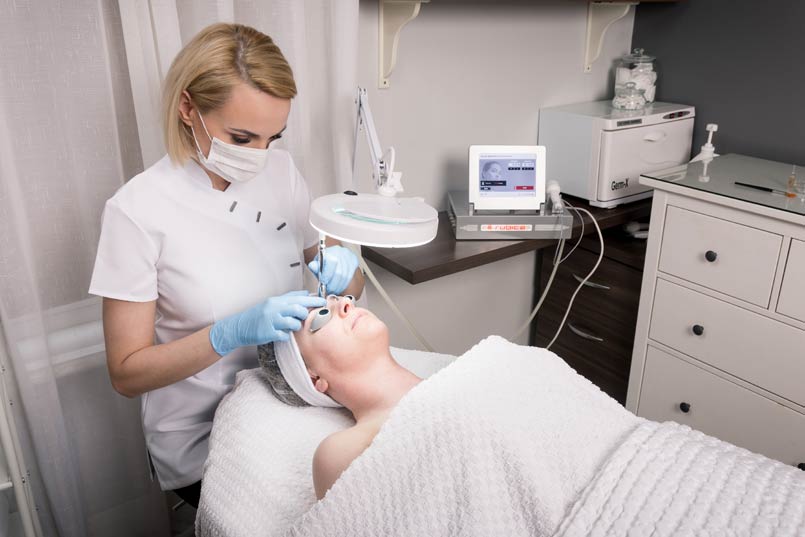 As I have mentioned at the beginning, we haven't seen our clients for quite a while, so after the first consultation and skin analysis in most cases we will have to probably start with a deep cleansing and a balancing treatment and the Autumn season will be just perfect for this kind of treatments.
Autumn months are perfect for treating your skin with a full professional beauty programme.
The beauty world has a vast choice of different treatments, that will help you achieve a fresh, cleansed and youthful-looking skin.
Let's start with a mechanical exfoliation and here you can start with a traditional manual extraction, moving to microdermabrasion, oxybrasion, hydrofacial, ultrasounds, cavitation peeling and many more.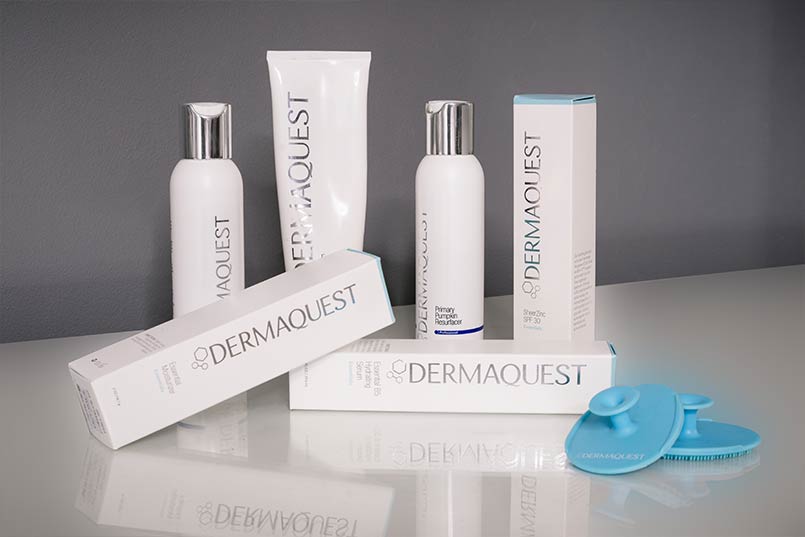 Then we also have chemical exfoliation methods, and no, it doesn't always have to mean that your skin will burn and flake for weeks…. With chemical exfoliation, we can beautifully and effectively work not only on the congestion but also on the hyperpigmentation, very often called dark spots.
Chemical exfoliation can mean a gentle enzyme-based peel, resurfacing treatment based on AHA's and BHA's or deeper chemical peels. It all depends on what your skin needs and what are your goals.
Personally, chemical exfoliation is my favourite professional beauty method to keep my skin looking and feeling hydrated, even and plumped.
As I have already mentioned, chemical exfoliation is also great to combat hyperpigmentation issues.
This year, here In Uk, we had more sunny weather compared to previous years, and as we all had to stay home, we probably spent a little bit more time outside in the garden, than we normally would.
Most of my clients visiting me, look like they have just come back from a tropical holiday, so yes hyperpigmentation might become a real thing in the upcoming months.
And Autumn season is the perfect time to combat discolouration issues on our skin.
Beauty studios, these days, offer an extensive choice of different resurfacing treatments based on chemical exfoliation, which will not only cleanse the pores and fight the uneven skin tone, they will also reduce the signs of ageing, smooth fine lines, make your skin more plumped and lifted.
So there are loads of different treatments, which now in the Autumn season can help to take your skin to the next level.
HOME SKINCARE TRENDS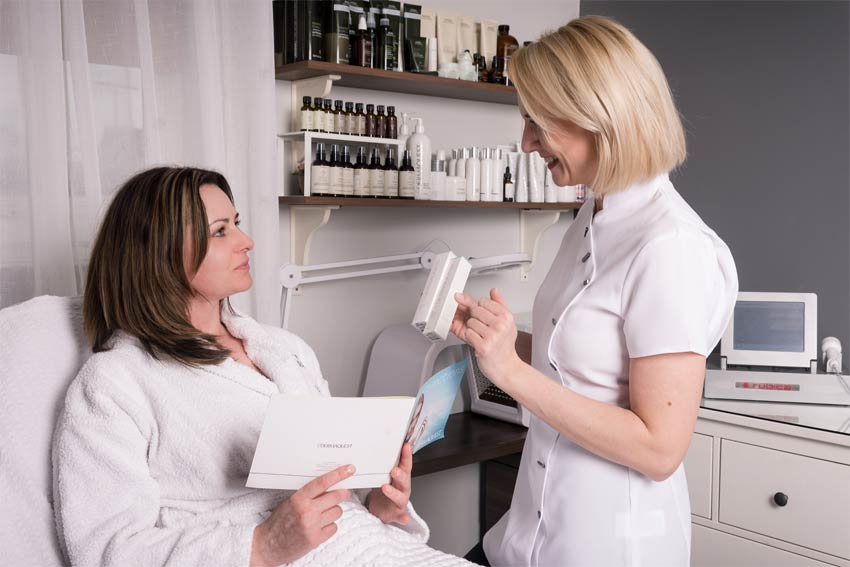 It is important to have regular professional beauty treatments to keep your skin in a healthy condition but a good and properly planned home skincare is crucial to maintain this look for longer.
If you follow my social media, you have probably already heard me saying that Beauty therapists work as a team with our clients. We both have to do some work for you to see the ultimate and long-lasting effects in your complexion.
When it comes to home skincare and the Autumn season I would recommend, the usual everyday skincare plus, depending on your skin needs, introducing a brightening serum, some retinol, gentle exfoliants based on chemical mixtures. Now it's the time when you can try more of the active ingredients like retinol, AHA's, BHA's, a bit stronger vitamin C, so you explore all the benefits of using them.
There is only one thing, that I would like you to be careful about – do not over-exfoliate and here I'm going back to the beginning, where I said that professional skincare consultation will be great to start with. Beauty specialist will create the whole homecare programme for you, including all the active ingredients and exfoliants your skin needs.
I am always super excited about Autumn, as this is the time when I do the most face treatments and professional beauty programmes with my clients, so their skin looks and behaves at its best.
So to summarise:
professional skincare consultation
deep cleanse
chemical exfoliation
Good home skincare is the way to go this Autumn Season.