WHY DO WE LOVE SKINCARE TOOLS AND BEAUTY GADGETS?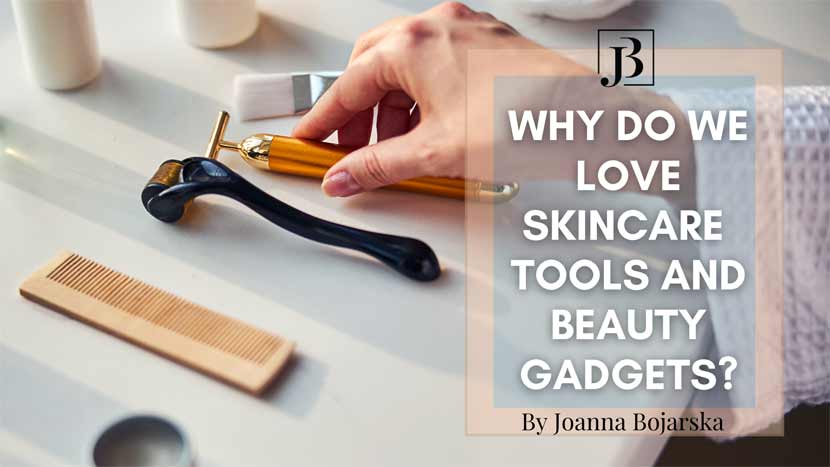 I am a professional beauty therapist and non-invasive aesthetic practitioner with an advanced knowledge of the beauty industry.
Skincare care tools and devices are becoming more and more popular these days, most of us heard about the sonic face cleansing devices or jade rollers.
Why do we love them so much? And how they can help us in our day-to-day skincare routine?
Beauty gadgets can really help us to elevate our skincare, to make it more efficient, but most importantly more pleasant and relaxing.
And I also do truly believe that even without all these gadgets, you can still have a beautiful skincare ritual with a very good effects, but if you could make it even more fun and the results more noticeable, maybe it would be worth trying one or two new things?
In this article I will tell you about the most popular beauty gadgets, I think, are worth mentioning. If you would also like to see which devices I am, personally, using in my skincare, which ones I recommend and which ones I would skip, visit my YouTube channel, where I talk all about this subject in my recent video.
CLEANSE, CLEANSE, CLEANSE….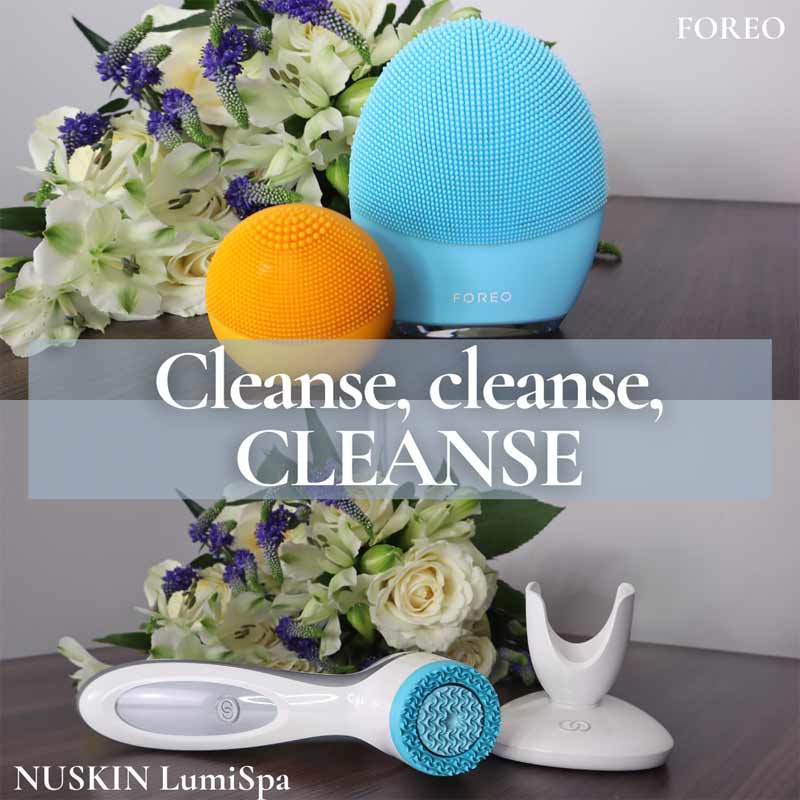 Cleansing is one of the three main pillars of a good skincare
We could simply wash our face using our hands, with a bit of a cleansing gel or lotion and water, but beauty world created special devices which can make this process even more thorough.
The first worldwide known cleansing device was the very famous Clarisonic (Company was, sadly, closed last year), then Foreo started to become more and more famous with their growing family of the sonic cleansing devices. Also a very well known Apple's design NuSkin Lumispa became very famous, taking over the social media. It was only natural that many companies followed this trend and now we can find many different brands, shapes and forms of the face cleansing beauty devices on the market.
BEAUTY STUDIO AT HOME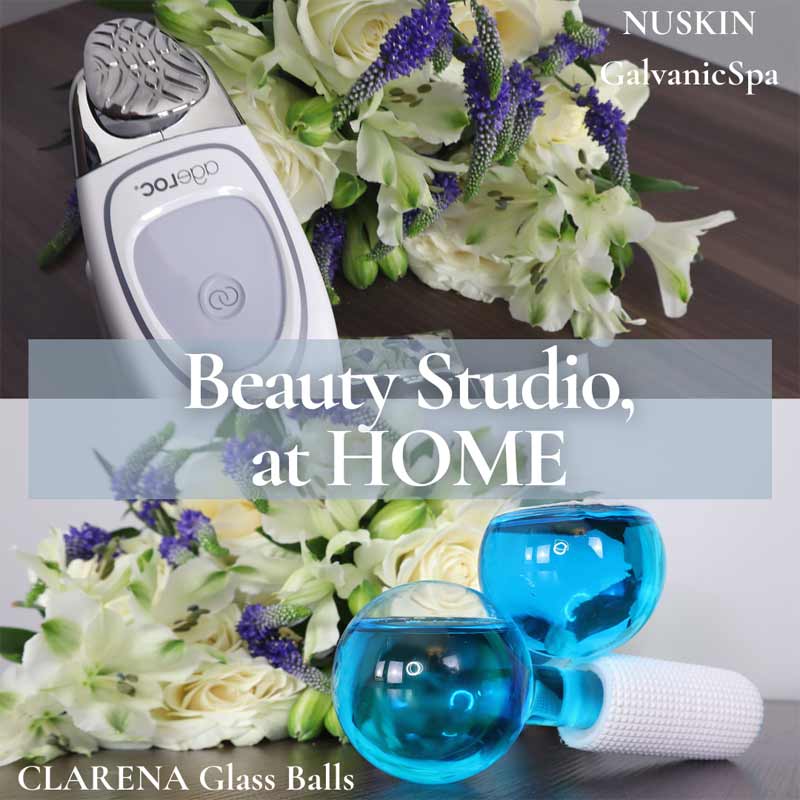 Last year brought a massive boom in the at-home beauty devices based on microcurrent, sonic and LED therapy. The idea was, that you could create your own spa and beauty studio experience at home.
These devices are very well known for years, but last year, we could see them literally everywhere.
The most well known in this group would be
NuFace – Facial Toning Device – microcurrent treatment
Foreo Ufo – Smart Mask Treatment Device – T-sonic pulsations, Thermo-therapy, LED light therapy
Foreo Bear – Microcurrent facial device
NuSkin Galvanic Spa – Galvanic Microcurrent Device
Caviatation Peels – Zemits Sono Silk skin scrubber
LED devices Dr Dennis Gross SpectraLite Face Ware Pro – LED light therapy face mask
Derma Rollers – BeautyBio GloPRO – microneedling regeneration tool
These devices can be great, if you think of levelling up, your at home facials or beauty routine. However, we should also remember that they won't replace a professional beauty service, as they won't be as efficient or strong, but they can help you to prolong the effects of the professional treatment or to keep your complexion in a very good shape in between the treatments.
LET'S GO GREEN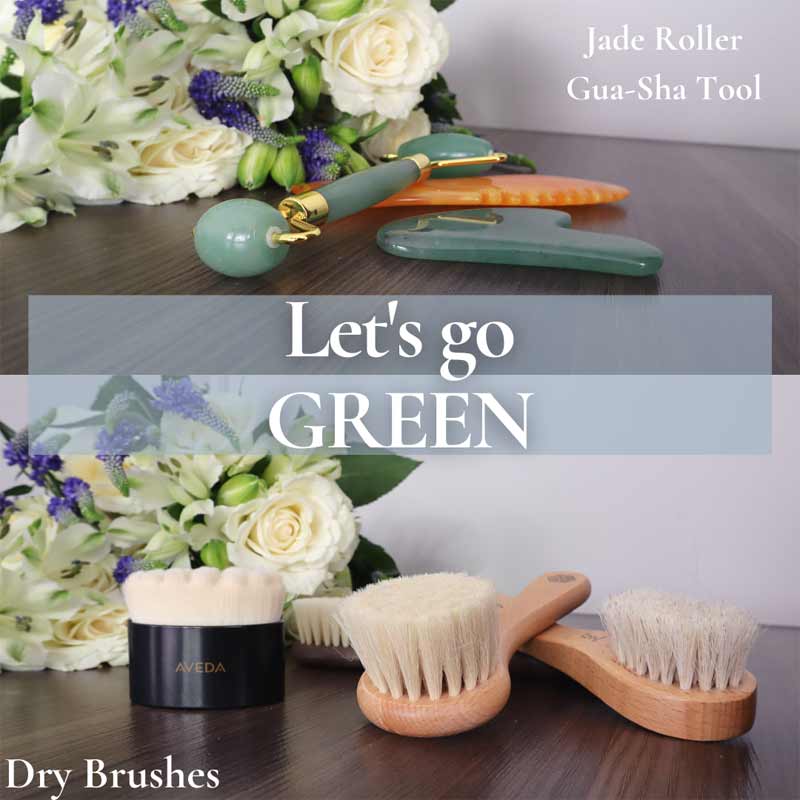 Being eco- friendly is a massive thing these days. We are more aware of the global warming, unnecessary rubbish production, recycling and in general just being more thoughtful of what we are using or buying. I think it's amazing that we are more aware and we care for our planet. I personally, still a lot to work on ,but I am trying my best to reduce my impact on the environment.
When it comes to beauty, we can clearly see that companies, start to pay more attention to being environmentally friendly – refills, recycled packaging, fair-trade ingredients, less plastic etc.
Also when it comes to the beauty gadgets – green users, will have a lot to choose from.
Let's start from the natural face and body sponges like konjac sponges, which is a gentle cleansing exfoliator made from the konjac root, a porous root vegetable that grows in Asia.
We also have multiuse konjac pads – a more eco-friendly version of cotton pads
Then we can also choose sustainable makeup removing pads like HaloFace – which will remove all your make only with the pad and water – cost effective as well.
MASSAGE ME MORE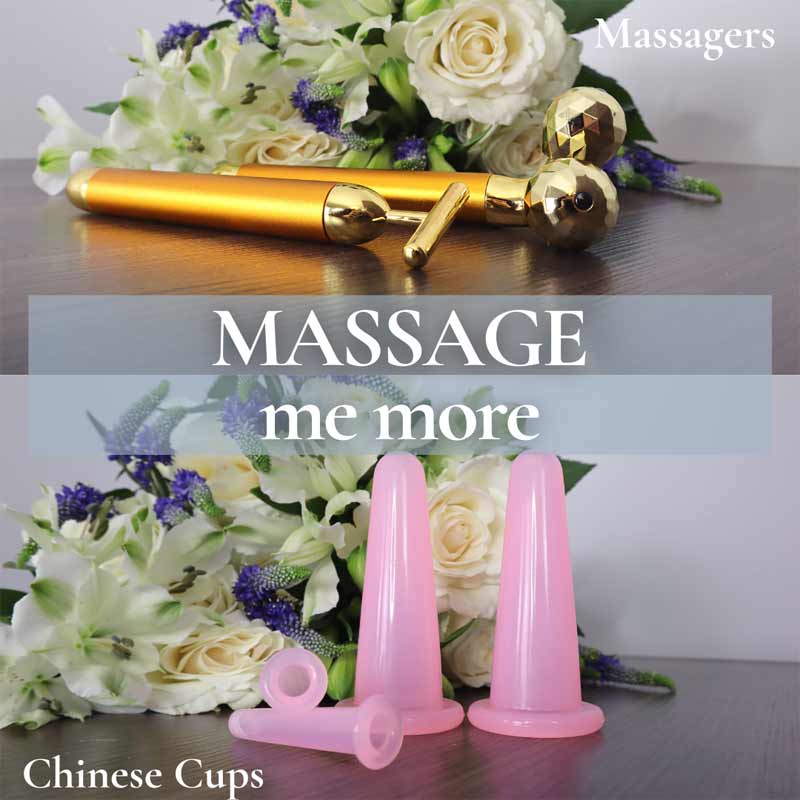 If you are into the massage, you will also find many options (many of them environment friendly as well ): jade rollers, gua-sha tools, hot stones, crystals, even wooden or bamboo massagers.
These days on the beauty market we have plenty of different tools and devices which will help us to massage our face and body. Certainly, as we established at the beginning, you can always use your hands. However, if you would like to add a little extra, the choice is wide : Chinese cups, dry brushing, massage rollers, massage wands, cooling balls and many more. You can simply type in the google search – face massage tools and you will see hundreds of possibilities.
So the question is how not to go crazy with so many choices? How would you even know which device, tool or gadget to choose? Which one will be the best for you?
You have a couple of options really, you can start with a little bit of the research, maybe listen to a few people opinions and look at their before and after results, but if you do not wish to spend your time on finding out what could be the best for, then you can always contact your beauty therapist and I am pretty sure, she/he will talk you through a few options, which might be the best for your skin's specific needs.
The world of beauty gadgets can be really fascinating and it can truly transform your daily skincare into a beautiful ritual, that will not only bring amazing results, but it will also make you feel taken care of and relaxed.