What to expect at the Award-Winning, Home-Based, Beauty Studio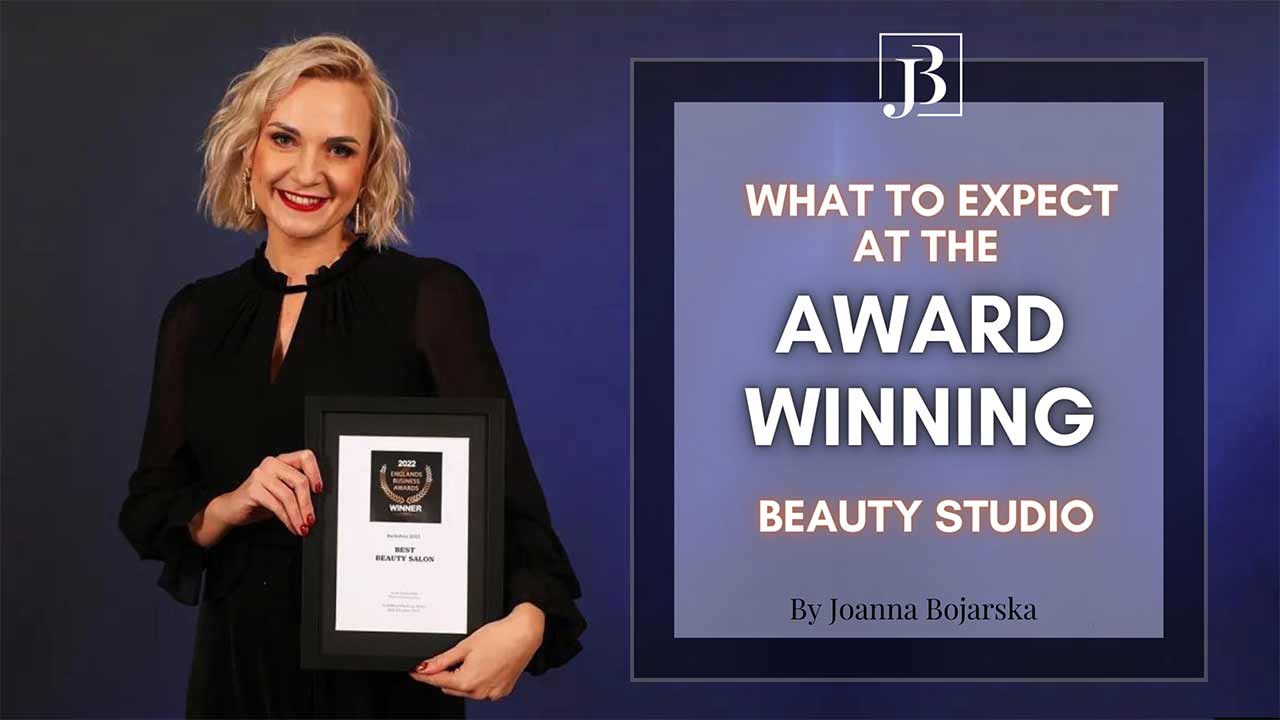 I am a professional beauty therapist and non-invasive aesthetic practitioner with an advanced knowledge of the beauty industry.
In the past, I would never even dreamed of holding one of these trophies in my hand, let alone being able to achieve it, running a one-man show business from the comfort of my own home, in a foreign country.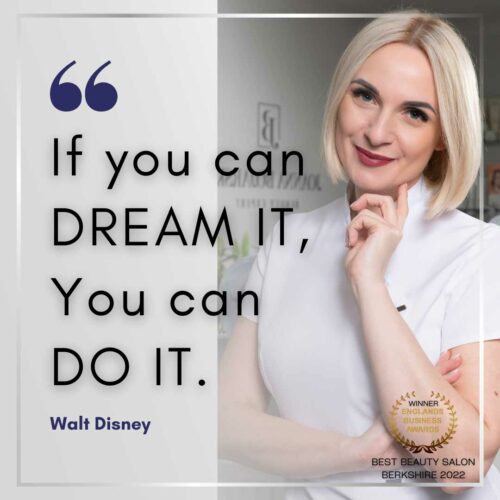 I believe that, when work is your passion, you truly dedicate yourself to it and you will invest in a proper education, you can achieve a lot, well… let's not forget to add to it an amazing group of customers and family & friends who will continuously support you.
With that mix everything is possible, so I would always highly recommend following your dreams, no matter where you are and what you do at the moment.
In today's article, I will tell you about, what you can expect when visiting my studio – Beauty by Joanna Bojarska – Newbury, West Berkshire.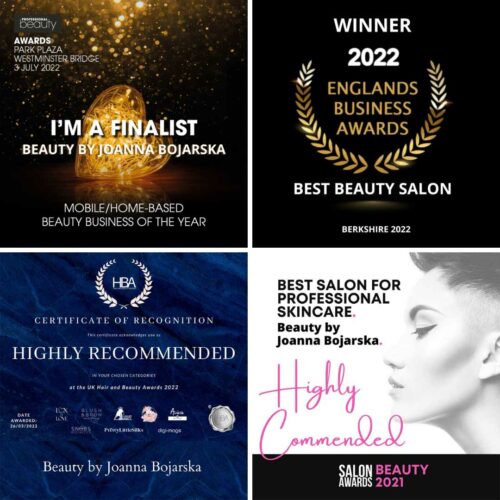 We live in an ever-challenging and fast-paced world, which is why Beauty by Joanna is a place where, you can unwind, switch off from the outside world, relax and focus on your well-being.
Beauty by Joanna Bojarska is the place where traditional beauty meets innovative technologies and cutting-edge beauty solutions. My ethos is to focus my energy, expertise and everything I do around my client's needs – from the initial consultation to aftercare and beyond. All of my treatments are uniquely personalised and I always take care to balance innovative techniques and traditional therapies to truly transform my client's skin and give them the best beauty experience. For me, it's all about taking care of my client's skin, so they can feel good and comfortable in their own body despite their age, gender or size.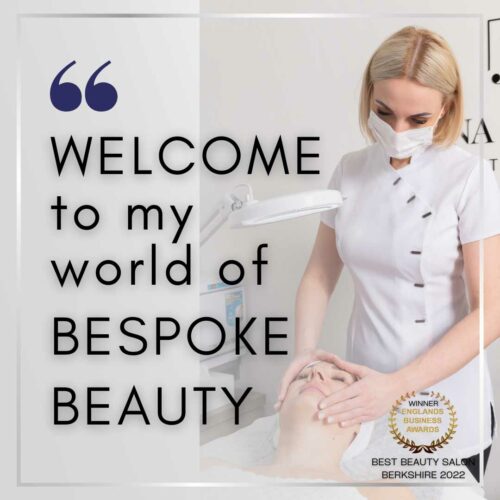 Whenever you book your first visit to my beauty studio, we will always start with the free-of-charge consultation, where I will initially examine your skin, we will talk about your skin needs and will create an example beauty treatments programme tailored to your skin-specific needs and goals. You will also be asked to fill in a medical questionnaire, so we can exclude any potential contradictions to the proposed procedures.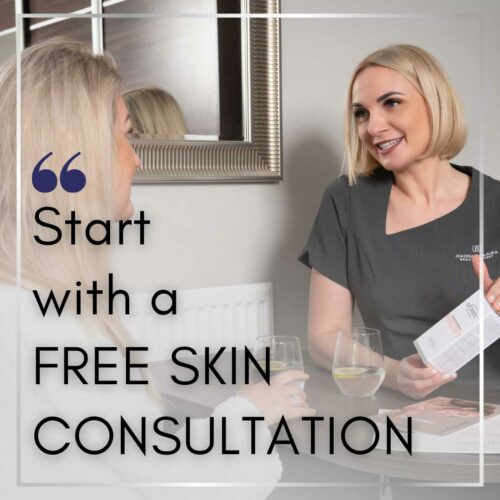 At my beauty studio, I work on the highest quality, carefully selected, professional products and I am proud I can collaborate with brands like; Dermaquest, Norel Dr Wilsz, Podopharm, Depileve and more.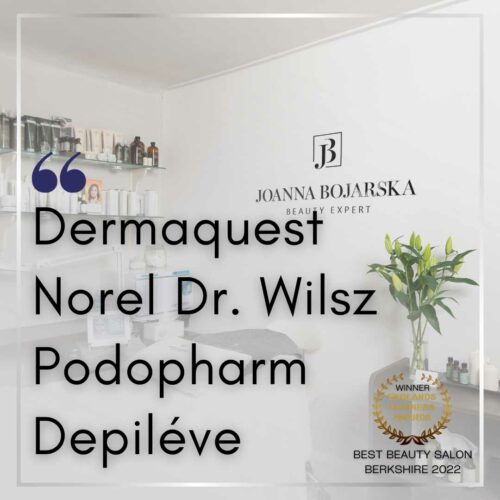 I am constantly evolving my knowledge in the beauty industry field by attending regular workshops and training with these brands and many more and you can follow that progress on my social media as well.
If you are already my customer, you know, how important for me is the health and safety side of my business, that is why I always strive to create the most pristine, safe and comfortable place for all my customers visiting my beauty studio.
At Beauty by Joanna, you have quite a vast appointment flexibility. As I work from home I can be for you, whenever you need me. Usually, I work 6 days a week 10:30 am until 8:00 pm but if you need me anytime earlier or later, I am happy to discuss it individually.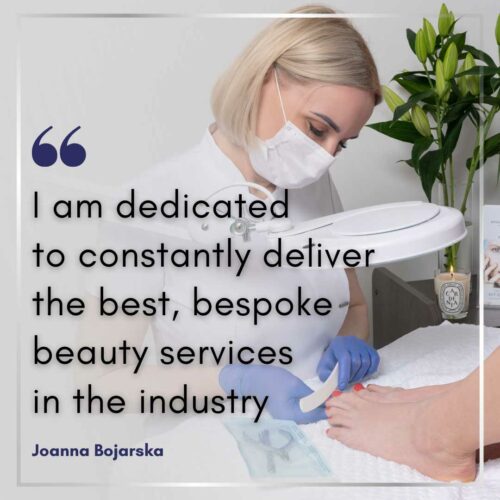 As much as I am trying to be there for my customers I also have some Terms&Conditions when it comes to bookings at the beauty studio. You are able to find them all on my website www.joannabojarska,com in the Terms&Conditions section. The most important here will be the 24h cancellation policy and the non-refundable deposit the customers have to pay when booking their treatments (the deposit amount is deducted from the receipt after the treatment) and that the patch and skin preparation is essential when booking certain treatment.
Please, always feel free to contact me directly if you require any further information regarding certain treatments or terms & Conditions.
To maintain even better communication with my customers, and to keep them up to date with what I am up to at my beauty studio, I am trying to stay active on my social media platforms by adding fresh content, all the current promotions and updates on a regular basis Find me here
Instagram @beautybyjoannabojarska
Facebook @beautybyjoanna
YouTube @joannabojarska
LinkedIn Beauty by Joanna Bojarska
On my social media, you will be able to find content in two languages English and Polish, so that all of you will be able to find something interesting for yourself.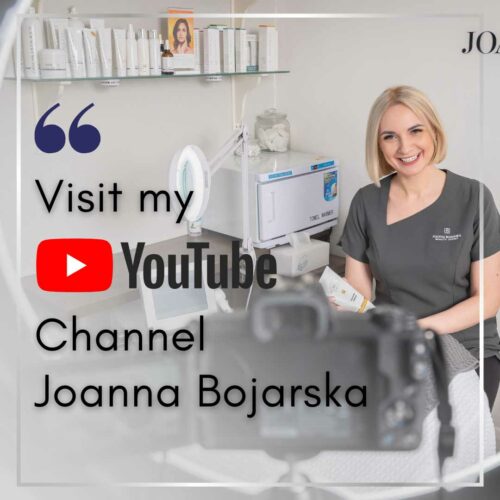 I feel very lucky that after all these years I have an amazing group of customers at my beauty studio, who are willing to trust me with their skin and body image and generally their well-being. It is great to see my customers children growing up and eventually becoming my clients as well, to serve you during your pregnancies and then meet the sweetest babies and to help you get ready for your special events like weddings, christenings or Christmas parties.
I wouldn't change it for anything else.
Thank you for letting me be your beauty therapist.
Joanna