Skincare Essentials – beautiful skin starts with You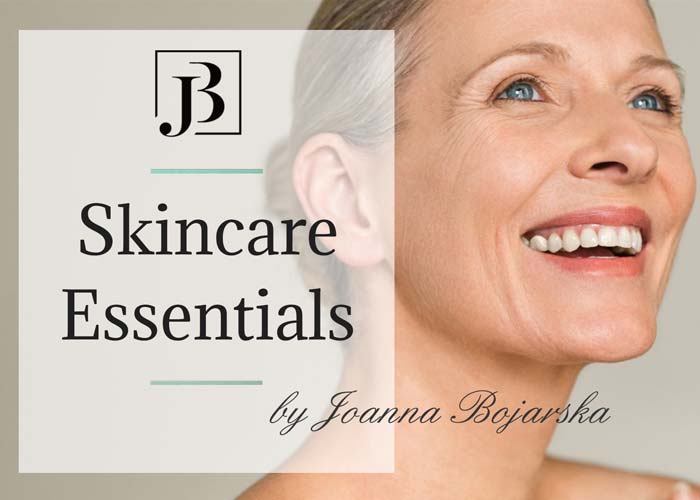 I am a professional beauty therapist and non-invasive aesthetic practitioner with an advanced knowledge of the beauty industry.
Beautiful Skin starts with you!
You decide what products you use on your face and body.
You decide if you want to keep your daily skincare minimalistic or prefer to indulge yourself with the multi-step routine.
It is also you, who sets the budget for your skincare.
And I am not here to tell you, what you should or shouldn't be doing in any of these aspects.
I am here to advise and share my knowledge and expertise, so you can make your best choices.
As I have mentioned earlier, there are two camps when it comes to the home skincare, people who like to keep it very simple – minimalistic and people who like the splurge -the more the merrier. I have to admit, that I am definitely in the second group. I just love trying new beauty products, multilayering them and simply enjoying the whole process, but I know its not for everyone.
Today I would like to tell you about SKINCARE ESSENTIALS. According to me, no matter which side you are on, these are a good base to start your home beauty venture.
For me there some certain steps every skincare should consist of, and it is CLEANSING, TONING, MOISTURISING and SUN PROTECTION (for the day skincare).
Let's start with the CLEANSING – there are various methods of cleansing your face, depending on your skintype, skin concerns and expectations. The most important thing here is to choose a cleanser your like and the formula that suits you. For example, if you have a dry and sensitive skin, you might want to choose a light weight lotion with no scent. On the other hand if you have an oily, clogged complexion you might want to choose gel formula with a gentle chemical exfoliating ingredient. The main thing here is not to choose a cleanser that might be too strong for your complexion and strip your skin lipid barrier. So if after cleansing, your skin feels like it will crack, that means that you have chosen a product too aggressive. A cleanser should cleanse your skin from all impurities, debris, make up, it should loosen up the dead cells layers but without the irritation.
So after our skin is nicely cleansed, we follow with the TONER, and its main task is to bring to balance pH level (pH 5.5) after cleansing. The same as with the cleansers, we have a massive choice to choose from. When deciding on your toner I would firstly think about your complexion needs, does it need calming, mattifying or maybe nourishing? Try to choose the toner with the active ingredients that will start to replenish your skin while balancing the ph's levels, for a better absorption of your moisturiser, so you make the most of your beauty products.
As today we speak about the essentials, after cleansing and toning you would usually moisturise your skin with an appropriate moisturiser. Here the options are endless, depending on your skin type, age, weather, make up or no make-up, sometimes even gender, you could probably find quite a few in each category. So how to choose the right one?
The best would be, if you could make an appointment at the professional beauty studio, aesthetic clinic or dermatologist and ask the professional for advice. Usually the person who you consult with, would do your skin analysis and talk you through each step of your skincare routine. So,it really is good to talk to a professional before spending your money on random products at the drugstore or pharmacy.
At the beauty studio, I always take the time and talk to my clients about their skincare, as I personally think that professional beauty treatments are only half the success, the other half is in my clients hands. And usually you don't have to spend a fortune to create your perfect skincare vanity.
And now the cherry on the cake – SPF – sun protection
One day scrolling through a facebook feed I found this great quote by Jennifer Garner – "Nothing looks better in your 50's then sunscreen in your 20's" and I sign myself under it 100%.
I strongly recommend to use the SPF all year long as it protects your skin not only from the full spectrum UV light but also from the environmental damage, pollution or even blue light.
When it comes to sun protection I personally prefer, mineral Spf's over the chemical ones. What's the difference?
Chemical sunscreen is the one whose active ingredients are synthetic (oxybenzone, arobenzone, octinoxale etc.) and they are effective because they absorb the sun's UV rays. Then through a chemical reaction, the sunscreen dissipates the UV rays.
This means that your skin is protected because the UV rays never actually hit your body. However, before these chemicals can offer any UV protection, your skin has to absorb them. This can cause irritation and discomfort, especially for children with sensitive skin.
Mineral sunscreens, on the other hand, use two natural minerals—zinc oxide and titanium dioxide—as active ingredients. These minerals simply sit on top of your skin and protect it by reflecting away UV rays. So your skin doesn't absorb anything.
I wouldn't recommend mineral suncreens if you are planning on taking phots with flash as u might look rather ghostly – so a little note for all the selfie lovers.
I would also like to add a little list of things which you should be looking for, and the ones which you should probably avoid when it comes to beauty products.
These are only my personal preferences and please do not feel offended, if you, for example, like synthetic scents in your skincare, then fine you do you, I am just sharing my thoughts here.
THINGS TO LOOK FOR in your skincare: formula that suits you, clean active ingredients (vitamin C, Aha's & Bha's, rose extract or any other flower or vegetable extracts, stem cells, hyaluronic acid, peptides, retinol, niacinamide – wit B3 etc), light natural scent or no scent, pH balanced, antioxidants, organically sourced and obviously CRUELTY FREE
THINGS TO AVOID in your skincare: heavy scents – synthetic fragrance , alcohol(unless fatty alcohol – higher molecular weight), formaldehyde, sulphates, silicones, microplastic, mineral oils and very strong and irritating preservatives.
And please ALWAYS wash your skin before bed, never ever go to sleep with the make up on.
Remember that if you have any questions regarding your skincare, you can always contact me.
Check CONTACT ME section on my website.
Hope you found this post helpful and interesting.
Please feel free to share your thought with me, your opinions, tips and advice means a lot to me.
Many thanks,
Joanna
Newsletter
Jak zdecydujesz się dodać MailChimp do strony to tu znajdzie się formularz do zapisu do Twojego Newslettera.