Is your body summer ready?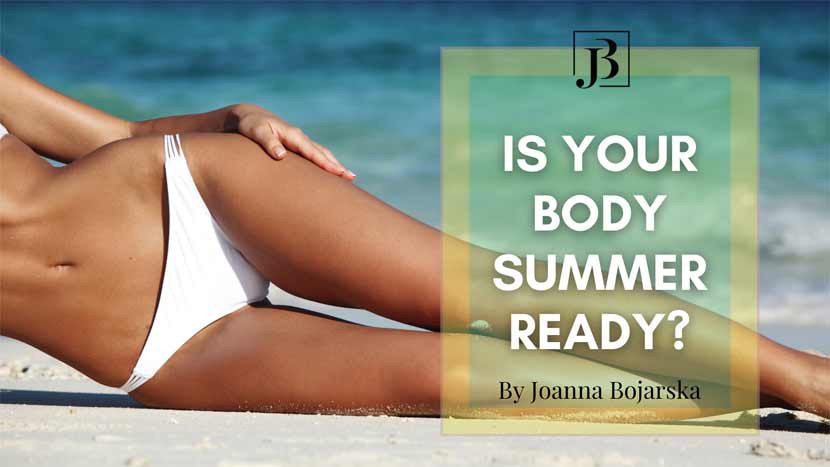 I am a professional beauty therapist and non-invasive aesthetic practitioner with an advanced knowledge of the beauty industry.
Getting your body into the desired shape is a process. Unfortunately, it doesn't happen overnight and it demands some commitment and determination.
Last year hasn't been too kind when it comes to many things, maintaining a healthy lifestyle included.
I know a few people, who used the lockdown time beautifully and, put loads of effort into taking care of their physique and fitness goals. I personally think it's amazing – massive congratulations.
However, the majority of us, myself included, weren't that well-motivated. Winter cravings, comforting food, and sitting lifestyle took over, bringing a few pounds extra and a bit of a wobbly tummy and thighs.
But do not feel guilty or hopeless, there is still time to be back on track and getting your summer shapes ready, just in time for the sunny season.
So if you are like me, and you feel determined and motivated to feel comfortable in your own body, then keep reading, as in this article I will share with you a few tips on how to achieve this.
1. HEALTHY, BALANCED DIET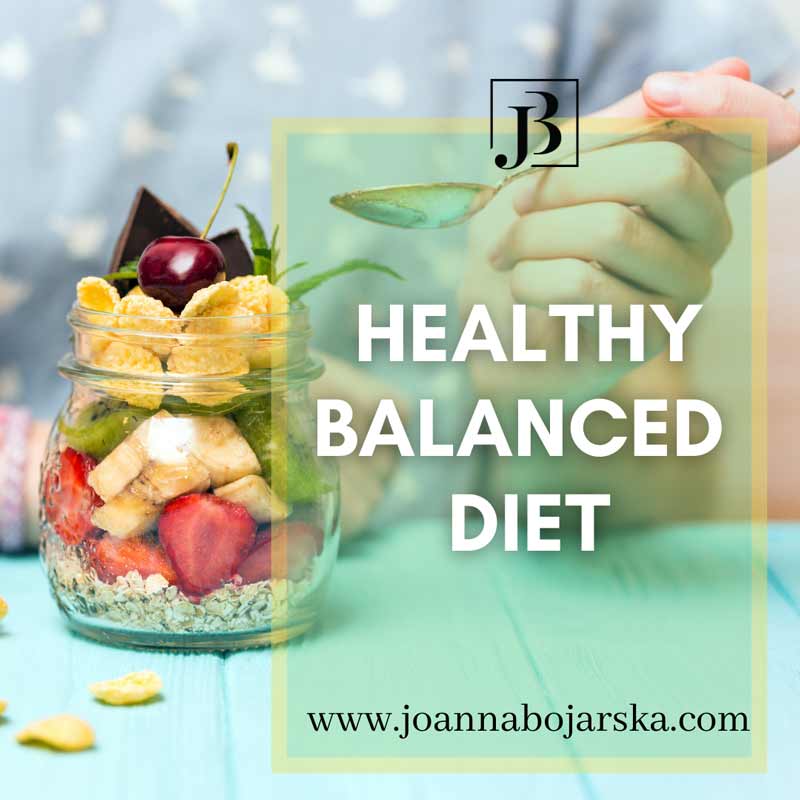 I know, you have heard that everywhere by now, but really, a healthy diet is a key to success. No restrictive diets, no starving, just a good balance of everything.
And yes, you can still eat chocolate, just choose the dark one with loads of cocoa and maybe do not eat the whole bar at once.
If you wish to listen to more dietary tips and advice, watch this video LINK where together with Monika Vajdova, the founder of Jump-In Newbury, we are talking about those little changes in our diet, that can make a massive difference.
2. EXERCISE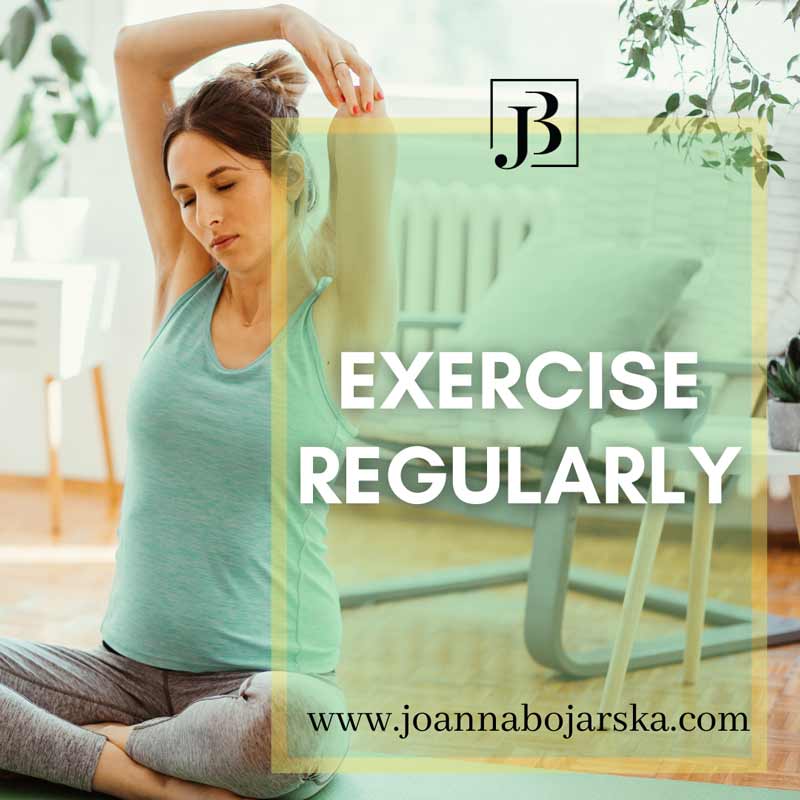 Another step, where you probably go, ufff…Joanna, will you tell us something new here?
No, but really, DIET and EXERCISE are two main pillars when it comes to changing your body shapes and increasing your fitness levels.
And by exercise, I do not necessarily mean 5 full-on workouts a week, loads of sweat, and painful muscles (although I personally love this kind of pain – it's a healthy pain), you can simply start with walks, bicycle rides, maybe a gentle jog, or a yoga session. Any type of fitness activity will bring you closer to your dream summer body look.
3. BEAUTY TREATMENTS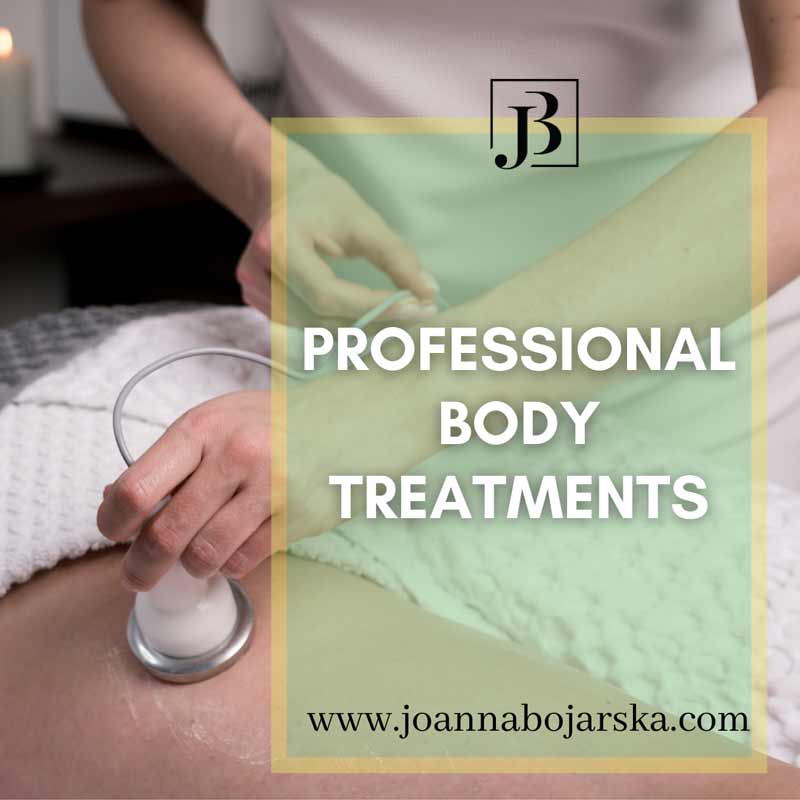 Now, after the basics are covered, we can move on to the more pleasant part – BODY TREATMENTS.
At Beauty by Joanna, I do offer a wide range of BODY MASSAGES, as well as ADVANCED BODY TREATMENTS.
Link to the BODY section on my website
Let's focus on the body treatment today.
Advanced body treatments, available at Beauty by Joanna, are based on the non-invasive, aesthetic techniques that can help you achieve better results faster by creating firm, toned, and youthful-looking skin.
RADIO FREQUENCY BODY TREATMENT
This will be a perfect choice if you are looking for body contouring and tightening loose skin.
Radio-frequency skin tightening, very often called NON-SURGICAL LIFT is an aesthetic technique that uses radiofrequency (RF) energy to heat the skin with the purpose of stimulating cutaneous collagen, elastin and hyaluronic acid production in order to reduce the appearance of fine lines and loose skin.
Most popular areas for this treatment
Tummy – post-baby tummy, after losing weight
Thighs and knees area – cellulite and skin laxity
Upper arms area – loose skin
Buttocks – cellulite and lack of firmness, in need of lifting
NO NEEDLE MESOTHERAPY BODY TREATMENT
This will be a great option if you are looking to speed up the process of burning fat deposits, fighting against cellulite and firming the skin.
No – needle Mesotherapy is the latest cutting- edge skincare technology which aims to deliver the same results as a traditional Mesotherapy but without the pain associated with the injection.
No – needle Mesotherapy uses ultrasound and microcurrent technologies to deliver active vitamin infusions into the skin.
Most popular areas for these treatments are tummy and thighs.
At Beauty by Joanna, I do recommend series of four treatments complimented by selected body care at home.
For the best results, all treatments should be complemented by a healthy lifestyle, balanced diet and regular exercise – and this kind of note, you will see underneath every body treatment.
Unfortunately, there is no magic machinery or beauty procedure, that will make you slim and toned forever, without your contribution and commitment. But they can definitely help to speed up the process of firming and shaping your body.
So apart from booking yourself for one of the above treatments, you should probably think about your eating habits and introducing some fitness activity into your life.
4. AT HOME BODY CARE
At Beauty by Joanna, customers very often hear, that at-home skincare and body, care is as important as regular visits at the professional beauty studio.
When it comes to body care, you will be able to listen to all my recommendations in this live video
But the main things, you might want to introduce into your at-home body care will be.
Hydrate your body – body balm, body lotion, body butter
Choose the formula, scent and product, you like the most and apply it on your skin once a day (you can do it twice a day – if you feel, your skin needs it)
Use Hand Cream and Foot Cream – it is very important to remember about a proper nourishment of our hands and feet.
Tip! Apply your hand cream on your elbows as well, as very often they tend to get very dry.
If you don't like, this sticky film on your hands or feet during the day, simply apply a thick layer in the evening and go to sleep
Exfoliate your body – a weekly body scrub, can work wonders for our body.
You can either make your own at home or purchase a ready-made one, just remember to exfoliate your body once a week.
If you suffer from extremely dry skin or you are in the process of working on your cellulite, then dry brushing will be a very good option as well.
Massage your body – professional massages are amazing, but most of us can't have them every day, however, we can do a mini version of them ourselves at home. Whenever you apply a body lotion or doing a body scrub, try to massage your body vigorously at the same time. You will stimulate the lymph, blood flow and work on the smooth skin as well.
And if you are really committed to fight against the cellulite – Chinese cups and regular massages – it's something I would highly recommend.To summarize, for at-home body care you will need:

Body lotion
Hand & Foot cream
Body scrub
Dry brush
Body oil for massages
As an example, I will show you my go-to set of my body care at home
Body Lotion Aveda Stress-Fix Body Lotion – available at my beauty studio
Slimming Body Lotion Norel– available at my beauty studio
Bust and neck Norel Firming Lotion– available at my beauty studio
Hand Cream – Norel Regenerating Hand Cream– available at my beauty studio
Foot Cream – Souvre Natural Collagen Foot Cream– available at my beauty studio
Body Scrub – Norel– available at my beauty studio
Dry Brush – bought mine at Boots
Body Oil – Cztery Szpaki polish company
Just, please, remember that our body needs time to adjust and to work as we want it to. So be kind to yourself, do not force anything, listen to your body and take care of it.
If you have any further question regarding body treatments or body care at home, please do not hesitate to contact me, and we can have a chat about your skin needs and expectations.