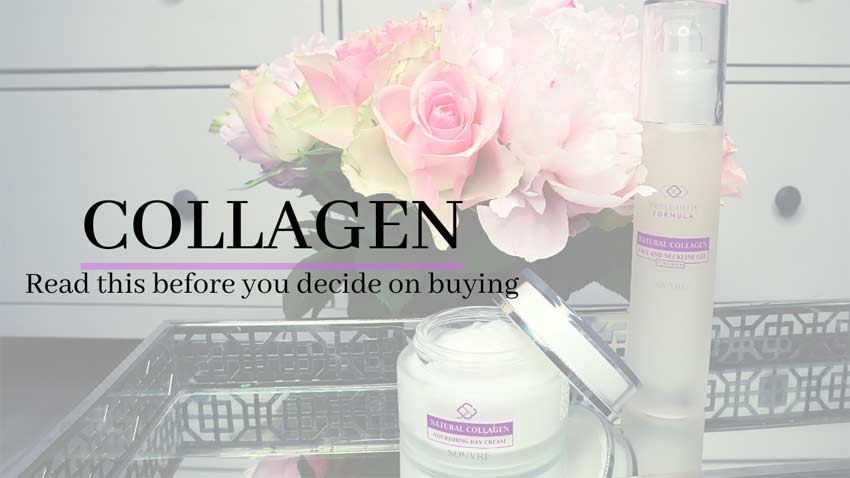 I am a professional beauty therapist and non-invasive aesthetic practitioner with an advanced knowledge of the beauty industry.
Remedy for a youthful and radiant complexion? Or maybe just another hyped up beauty product with a placebo effect?
In this blog post I would like to share with you my thoughts on this very popular active ingredient and I will also show to you what I have chosen for myself, why and how I am using it.
WHAT IS THIS COLLAGEN?
Collagen is a protein that naturally occurs in our bodies. It's one of the major building blocks of bones, skin, muscles, tendons, and ligaments – so you can think about it like a GLUE that holds it all together.
There are quite a few different types of collagen but the most known are types one to four.
Unfortunately, as we age our body produces less and lower-quality collagen, and that is the time when we start noticing signs of ageing like lack of elasticity, saggy skin, fine lines and wrinkles.
And that's where the beauty and supplement industry come in.
WHAT BENEFITS SHOULD I EXPECT?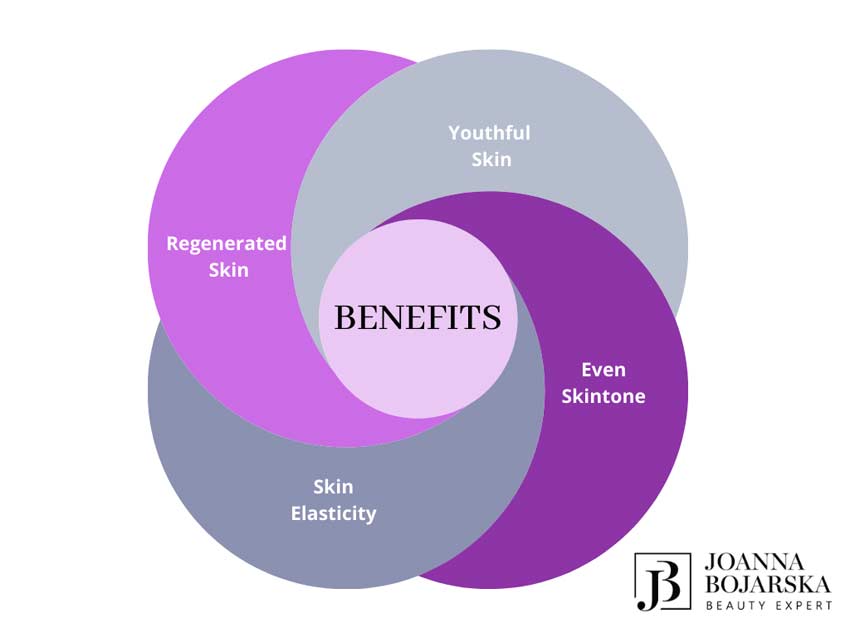 And as usual we have plenty of beauty products available on the market and all of them are promising us amazing results, but unfortunately it doesn't always work as we would like it to. I mean, we have to acknowledge here that we are talking now about beauty products not plastic surgeries and there is only so much a cream or serum can do, so I would never expect one collagen cream to smooth out all of my wrinkles and make me look 15 years younger!
But, when using good quality collagen based products, you should definitely be able to see the difference in your skin.
What benefits should you expect in your skin while using collagen based products?
Generally speaking, you will have a nourished and regenerated skin. Your skin will be hydrated, the roughness will be reduced, the overall condition and colour of your skin will be much better. But the main two things you will notice or should notice will be your skin firmness and reduced visibility of fine lines and wrinkles.
Sounds good, doesn't it?
WHICH COLLAGEN IS THE BEST?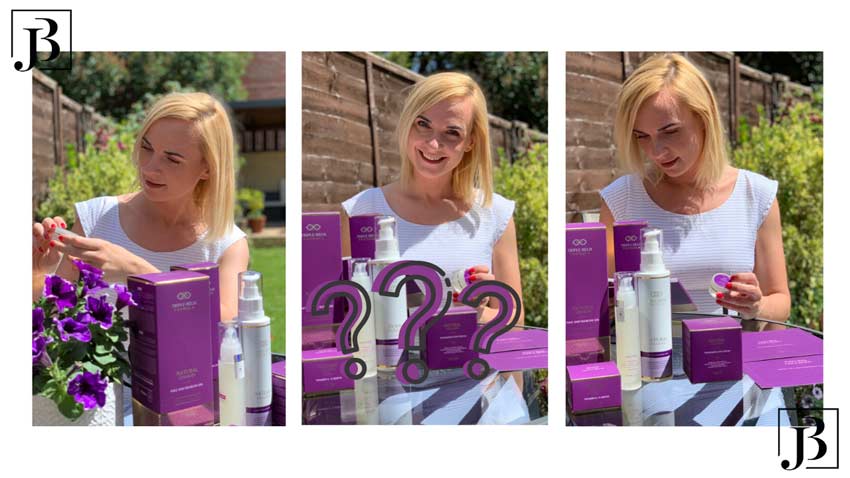 So why does one product work better than the other?
Well because there are different types of collagen products on the market.
You can have collagen from pigs – hydrolyzed collagen also known as gelatin, then you have plant based collagen – which is more of a trendy marketing slogan – as the protein produced by plants can't really replace collagen protein in human body and then we also have micro collagen and many many more. I guess you could probably surprise me with one right now.
And then we are coming to natural native collagen and this is the type of the collagen that I will focus on today.
If You would like to listen or read more about different types of collagen, what supplements or beauty products will give you the best results I would highly recommend either watching my live stream about collagen, where together with Sylwia Muskus – collagen specialist we talked about everything you need to know, when you are just starting your journey with collagen, or visit my YouTube Channel, where I am showing to you how and what products I use in my day to day skincare routine. Check out the video here.
MY COLLAGEN BASED BEAUTY PRODUCTS STORY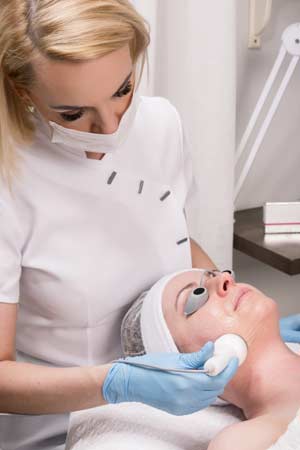 So I personally started using collagen products around 7 years ago and I have started with the very well-known elemis pro collagen marine cream, that very quickly became my all-time favorite, and then being intrigued by how great it works with my skin I was testing a bunch of different products, unfortunately with no results, so I was always going back to the elemis one.
And then I have introduced a new treatment at my beauty studio- Radio Frequency- and this treatment is all about stimulating our collagen fibers and elastin in our skin to achieve this youthful and firm look. And what can give you even better results after these treatments is using beauty products that will continue to boost the collagen and elastin production. So for more than a year I was searching the market for a good quality collagen product which will give me all the benefits that collagen has to offer. And I found it. So I have opened an account with the Souvre international company – a producer of native natural collagen.
WHY NATIVE COLLAGEN IS THE BEST?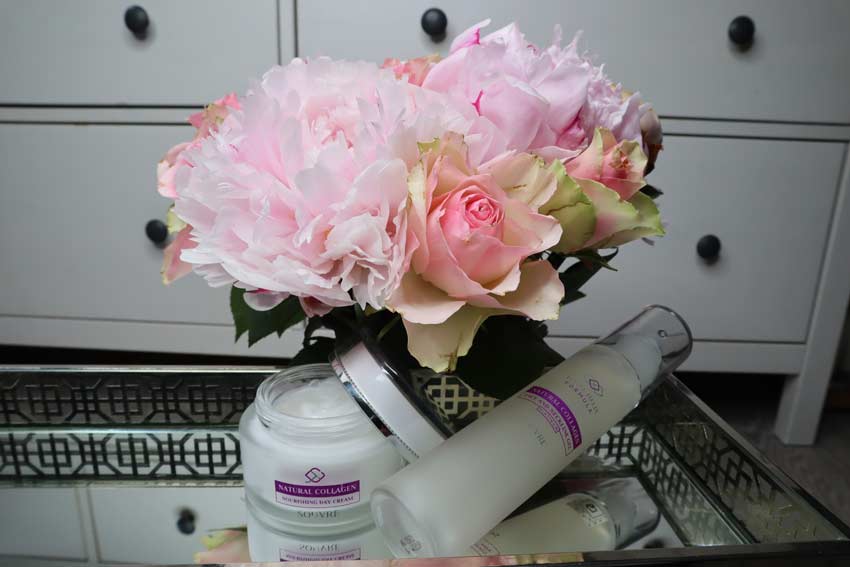 Native natural collagen is the collagen protein that was obtained by extraction from fish skin…but do not worry, there is no fish scent in the actual product.
This type of collagen is the most compatible type with the human one and it characterizes in a high absorption rate. It is very well tolerated by the skin and doesn't cause any irritation.
In Souvre products native collagen is complemented by lactic acid, caprylyl glycol and purified water and all together create a unique formula with high absorption rate, that is why when using these products, you see quick and great results.
SOUVRE COLLAGEN PRODUCTS I USE
I use my collagen products mainly in the morning, as in the evening I like to use retinol or facial oils. But at Souvre you have day and night products, so they cover it all.
I also like these products for their simplicity to use, there is no 10 step routine, really easy and straightforward routine.
My morning skincare with Souvre
Cleansing – Souvre natural collagen face cleansing gel – this is a very delicate product which will gently cleanse while soften, smooth and moisturize your skin. This gel, apart from collagen, also has Aloe Vera extract, vitamins A, C E and B complex, d-panthenol, noni fruit extract and glycerin.
Toning -Souvre natural collagen soothing toner – which is a gentle alcohol- free face toner recommended for all skin types but especially for the sensitive skin. And again it contains collagen, d-panthenol, Aloe Vera and noni extract. Thanks to its formula rich in active ingredients, it perfectly tones, hydrates and refreshes the skin.
Native collagen – Souvre natural collagen platinum gel. This is the purest and the most compatible with human body form of natural collagen on the market.This platinum gel was invented for intensive care of any type of skin. Especially recommended for mature, dry and sensitive skin. So this product stimulates your own body to produce its own collagen. Improves general appearance of the skin and has a revitalizing effect. This is a hypoallergenic product, it has a very high absorption rate and it is very well tolerated by the skin. But because the formula is without any parabens or preservatives, always make sure that you store it in a dry and dark place at a temperature between 5 and 28 degrees. So in terms of application, pat one up to two pumps of the product on a clean and damp face. It will absorb really quickly.
Moisturising – Souvre Natural collagen nourishing day cream. This cream has quite a rich formula but it sinks into the skin really nicely. To be honest with you, at the beginning I wasn't so convinced about this formula, for my combination/sensitive skin but after using it for a while now I have to say that it sinks into the skin beautifully and it's also great underneath the make-up. Here you have to remember that less is more and a small amount will be enough. So this cream apart from the native collagen, also has Matrixyl 3000 – a very well know peptide, that targets a wide range of ageing signs, Aloe Vera extract, NMF – natural moisturizing factor, vitamins A, C, E and b- complex, centella asiatica , d-panthenol, alantonin, so it's packed with active ingredients, that will work wonders for your skin.At Souvre we would always recommend using our collagen gel with our creams, as they complement each other and give you that ultimate effect and full benefits of collagen.
SPF – Souvre doesn't have their own SPF just yet so I will either use my spf in a spray form (currently Kate Somerville) or Clarena Spf 50 plus, whichever spf I have on hand from my favorites.
Evening procedure is very similar, the only thing is that instead of a day cream you would use a night cream, so what I like here is that you don't have to own loads of different products. I mean you can but you don't have to.
But Souvre International is not only these few beauty products, they have a full range of different beauty products like serum, masks, exfoliation as well as body products, supplements and perfumes.
I am planning on making some more blog posts and videos in the future, where I will be showing you what Souvre range has to offer.
In this blog post I wanted to focus on the basics to show you how you can start your journey with collagen based beauty products.
I hope I covered all the main points here and now you will have all the knowledge you need to pick the products that will really work so you can experience the full spectrum of benefits, collagen has to offer and enjoy your youthful and radiant looking skin for longer.