Beauty face masks in the skincare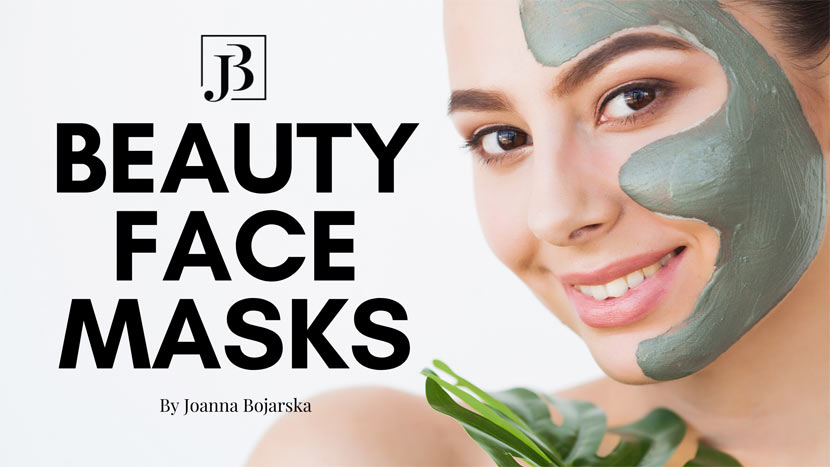 I am a professional beauty therapist and non-invasive aesthetic practitioner with an advanced knowledge of the beauty industry.
Why do we need masks in our skincare?
Which ones are the best?
How often should we be doing them?
These are the questions, I hear almost every day at my beauty studio.
Therefore in this article, I tried to gather all the basic information and answer the most common questions, my clients are asking regarding FACE BEAUTY MASKS.
Currently, on the beauty market, we have a vast choice of different face masks, you get cream masks, jelly masks, clay masks, sheet masks, peel-off masks, overnight masks, all of them designed for various skin needs.
HOW CAN YOU CHOOSE THE RIGHT ONE FOR YOU?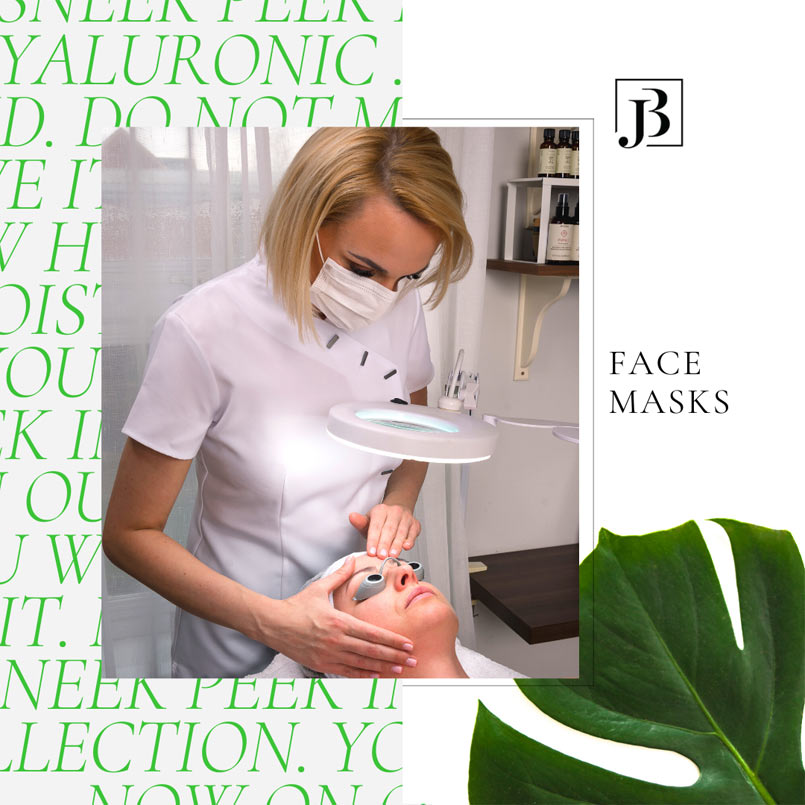 To begin with, you have to know your skin type and your skin needs and the best way to find out what your complexion is, is to do a face mapping, also known as face analysis – you can book one at a professional beauty studio. This will be very helpful, not only to choose the correct mask but also to plan the whole skincare programme.
Once you found out your skin type, you can choose the right mask.
I recommend doing a MINI FACIAL at home at least once a week, two times if possible.
I also recommend to have 2 up to 3 different face masks on hand and rotate them.
So for instance, let's say you have an acne-prone, combination complexion. Then week one I would do a deep cleansing mask and the following one I would choose the hydrating /balancing option.
In this case, your skin will be getting all the active ingredients it needs, without overloading and overdosing any of these ingredients.
WHY DO WE NEED MASKS IN OUR SKINCARE?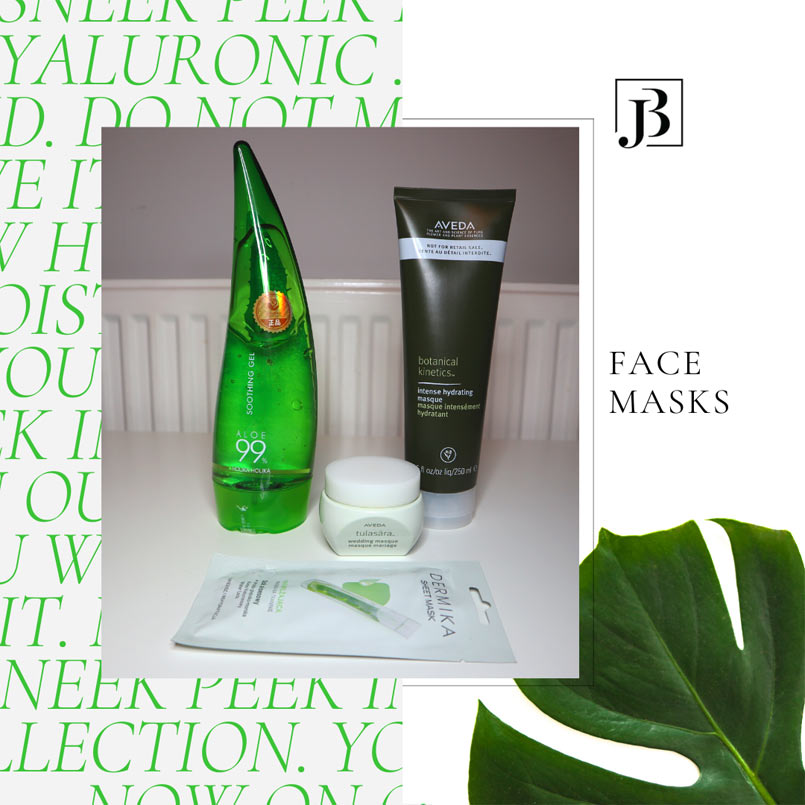 Isn't it just a marketing slogan, to make us buy more?
If I have good skincare at home already, and I do it correctly daily, why would I need extra masks?
And I understand all these thoughts, the beauty market is oversaturated with all the choices, different products and tools and very often we, as consumers, feel simply overwhelmed.
I think that doing a regular mini facial at home, where we would exfoliate our skin and then apply a mask, can really benefit our skin, prolong the effects of professional beauty treatments and generally make our skin look better.
As for, what type of mask is the best, there is no definitive answer. It depends on, which type you prefer really. My personal favourites are algae masks (a bit messy to apply) and sheet masks, but when I am on the go I would choose a simple cream or overnight mask.
WHICH ACTIVE INGREDIENTS SHOULD I LOOK FOR?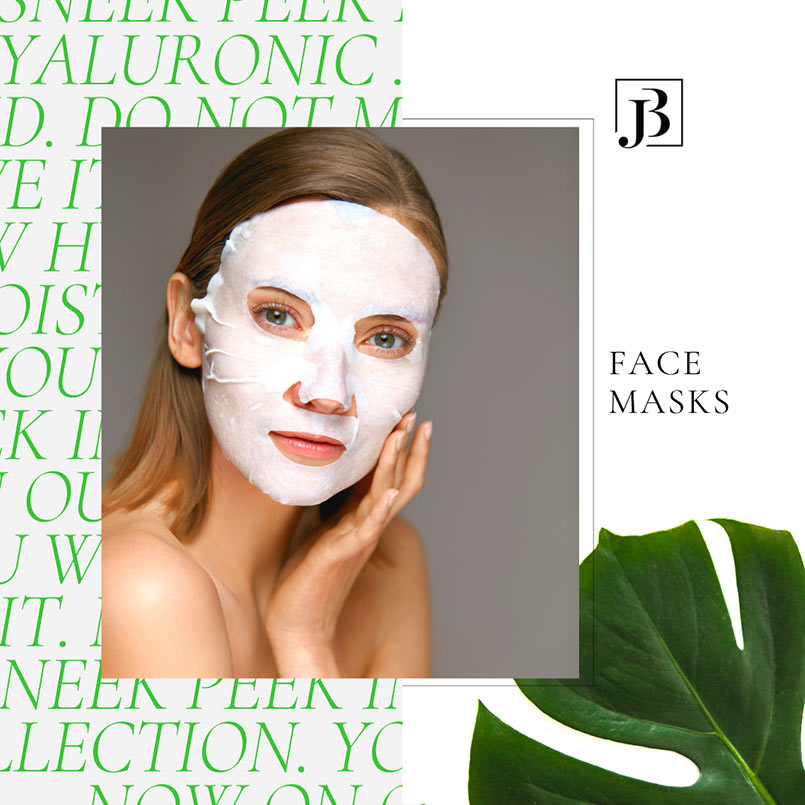 When it comes to the active ingredients, that we should be looking for, in masks, it would depend on your skin type.
UNIVERSAL
The most universal ones, great for all complexions would be: Hyaluronic Acid, Collagen, Vitamin C +E, Niacinamide – Vitamin B3
What I recommend:
Souvre Collagen Gold Mask – Sheet MASK (£65.00/ 3 pieces – now 15% discount at Beauty by Joanna)
Dermaquest C Infusion TX Mask – Cream Mask (£43.00 – now 15% discount at Beauty by Joanna)
Aveda Tulasara Overnight Wedding Mask – Overnight Facial (£49.00) – available to buy at Beauty by Joanna
DRY, DEHYDRATED SKIN
For Dry and dehydrated complexions I would look for: hyaluronic acid, ceramides, stem cells, aloe vera, good quality oils: jojoba oil, sweet almond oil or rose oil, glycerin will be a desirable ingredient as well.
What I recommend:
Aveda Intensive Hydrating Mask £28.50 – available to buy at Beauty by Joanna
Clarena cristal hyaluron 3d ultra moisturising anti-wrinkle face mask £25.00 at beauty by joanna
Origins Drink Up Intensive Hydrating Overnight Mask With Avocado & Swiss Glacier Water £22.00
SENSITIVE SKIN
For Sensitive and irritated skin I would look for the soothing and hydrating purposes: niacinamide, allantoin, liquorice, glycerin, collagen, vitamin E, panthenol
What I recommend
Clarena Snail Mucin Mask – gel mask £28.00 at Beauty by Joanna
La Roche-Posay Hydraphase Intense Masque £18.00
Elemis Herbal Lavender Repair Mask 75ml £36.00
Clarena Sensitive Instant Mask £25.00 at Beauty by Joanna

MATURE SKIN
For Mature skin, the ingredients that you want in your mask will be: peptides, stem cells, collagen, ceramides, retinol, caviar
What I recommend:
Clarena Pearl Crystal Collagen Mask – Sheet Mask £7.00 at Beauty by Joanna
Clarena caviar double matrix 14 masks activating 14 genes of youth £28.00 at beauty by joanna – cream mask
Lancome advanced génifique melting sheet mask – sheet mask
Clarena diamond lift mask – cream mask £28.00 at beauty by joanna
OILY, ACNE PRONE SKIN
If you struggle with oily and acne-prone skin the ingredients that you want to see in your mask will be:
Bha – beta hydroxy acids ( salicylic acid)
Aha – alpha hydroxy acids(glycolic acid)
Niacinamide, tea tree oil, CBD oil, hemp seed oil.
What I recommend
Aveda deep cleansing clay mask – £28.50 – available to buy at Beauty by Joanna
La Roche-Possay effaclar clay mask £10.00
Clarena max derma sebum balance mask £25.00 at Beauty by Joanna
I do understand, there are plenty more skin types and different combinations of them, so if you have any further questions, regarding your skin-specific needs, remember that you can always contact me, as I am here to help you.
As I have already mentioned I would recommend introducing masks in your skincare, especially during your weekly facials at home.
ONE USE SACHET MASKS
I do also like to use, disposable sachets masks, so I can try something different every week.
WEEKLY FACIAL AT HOME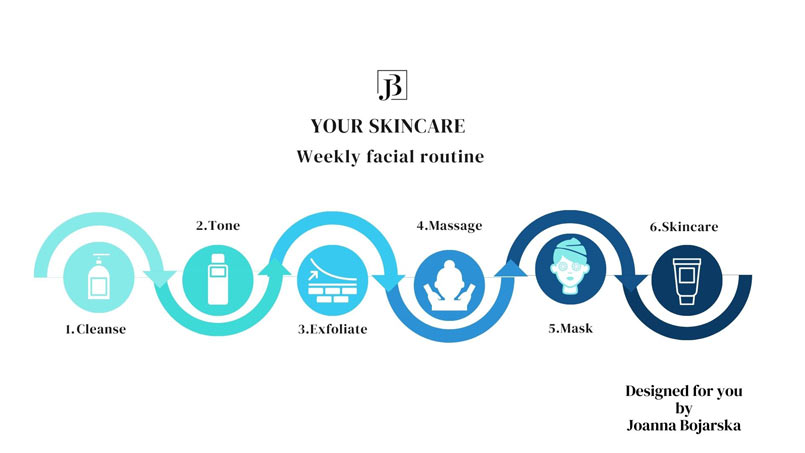 When it comes to the steps in my average weekly facial it would be:
Cleansing
Toning
Exfoliation
Massage
Mask
Skincare
If you would like to see some examples of at-home facials, visit my YouTube channel, where you will be able to find plenty of different videos, where I show to you examples of at-home facials for different skin types.
I hope this little article will help you choose, but remember that on of the most important parts in your skincare is that it all should be pleasant and give you joy while spending your relaxing time in the bathroom or at your vanity.