Autumnal Skin recovery after the Summer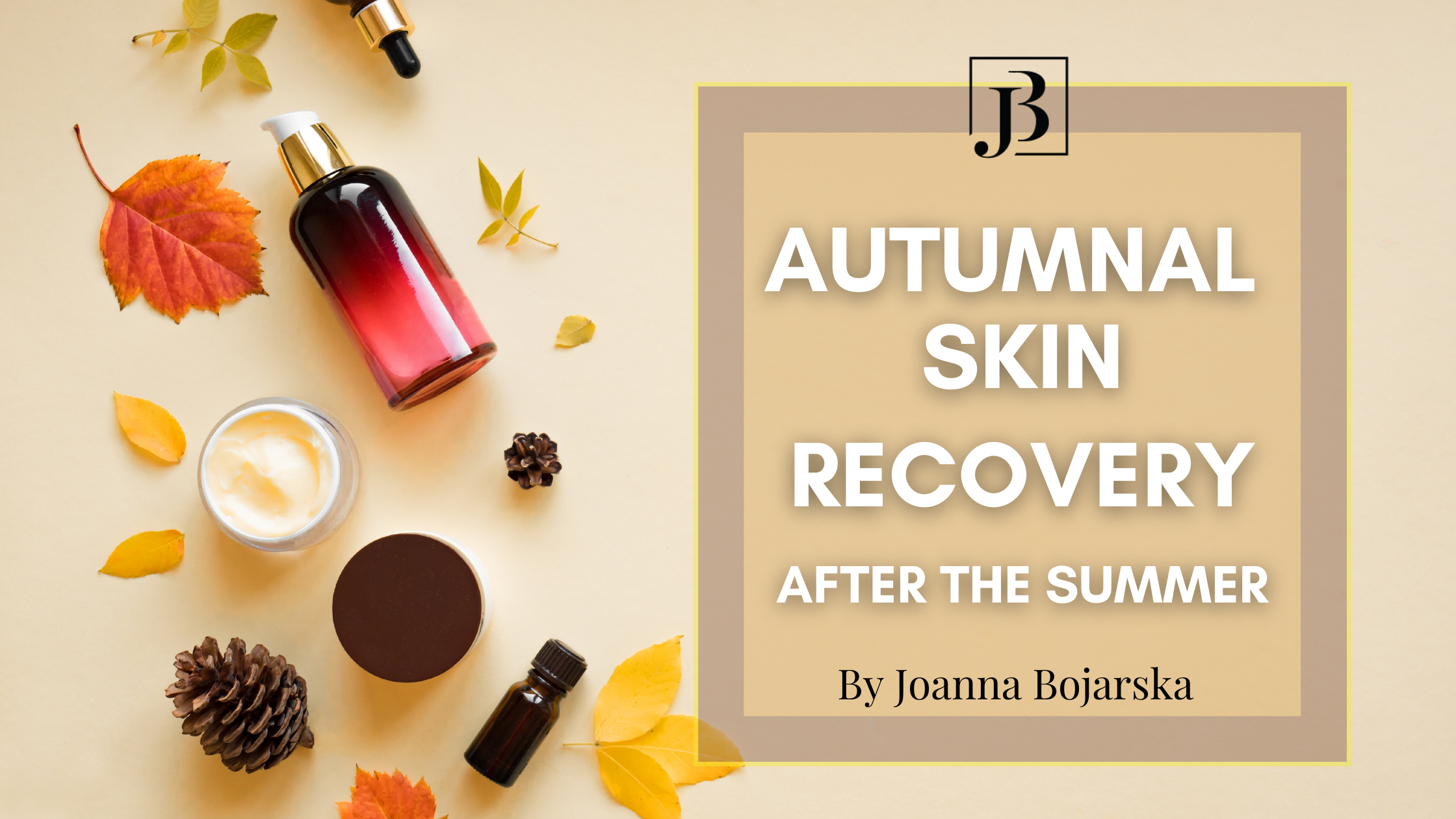 I am a professional beauty therapist and non-invasive aesthetic practitioner with an advanced knowledge of the beauty industry.
​Sadly the summer is over now so we can put aside our beach outfits and flip flops.
Although most of us love the sunny and warm weather, our skin can feel a bit tired after all that sun exposure, salty water and warm temperatures.
So how could we help our skin recover after the summer season and the transition from the hot weather to the autumnal months?
REBUILD YOUR LIPID BARRIER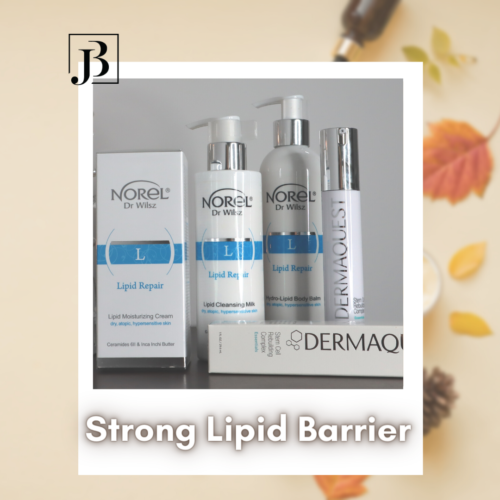 Most of us would probably straight away think acids and retinol, but I would start with rebuilding the skin Protective Lipid Barrier. A strong lipid barrier will give us healthy and balanced skin, which will be the perfect starting point for any stronger or more invasive active ingredients and procedures.
When focusing on the Lipid Barrier repair, you want to look for ingredients like;
Ceramides,
Stem cells,
Butters (shea butter, almond butter, coconut butter),
Oils (avocado oil, argan oil, olive oil),
Squalene,
Niacinamide
My products recommendations
Norel Dr Wilsz Lipid Repair Moisturising Cream
Neoderm Laboratory Atopy Control+ Lipid Moisturising
DermaQuest Nourishing Peptide Rich Cream
DermaQuest Stem Cells Rebuilding Complex
All available to purchase at my beauty studio
OPTIMAL SKIN HYDRATION
Alongside the strong lipid barrier, we should also remember about optimal skin hydration.
All skin regardless of type, colour or age needs GOOD HYDRATION.
Hydrated skin is balanced, looks youthful and will behave better when introducing new active ingredients.
Some great ingredients that you should look for in your hydrating products are;
Hyaluronic acid,
Vitamin E,
Glycerin,
Jojoba Oil,
Niacinamide,
Lactic Acid,
Collagen,
Goats Milk,
Aloe Vera,
Algae
My products recommendation
Norel Dr Wilsz Hyaluron 3% Intense Moisturising Gel Cream Serum
Norel Dr Wilsz Hyaluronic Cream Active Moisturising
Norel Dr Wilsz Collagen Serum
Norel Dr Wilsz Smoothing Collagen Cream
Neoderm Laboratory HydroControl+ Active Hydrating Concentrate
Neoderm Laboratory HydroControl+ 24h Intensive Moisturising Cream
DermaQuest B5 Hydrating Serum
DermaQuest Essential Moisturiser
DermaQuest B3 Youth Serum
All available to purchase at my beauty studio
SUN PROTECTION IS A MUST ALL YEAR ROUND!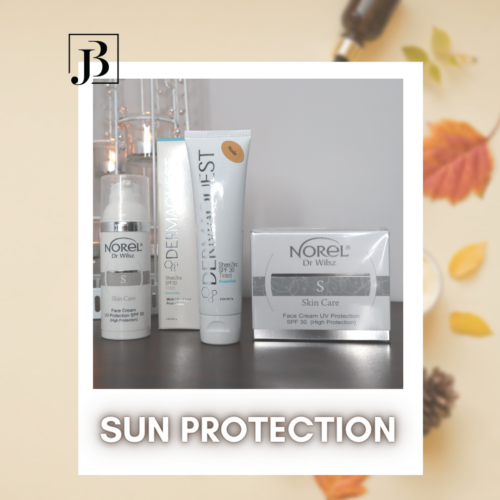 We should protect our skin against UV rays every day, even when it's cloudy and it's raining outside.
My products Recommendations
Norel Dr Wilsz Protective Face Cream SPF 50
Norel Dr Wilsz Protective Face Cream SPF 30
DermaQuest Sheer Zinc SPF 30
So now when our skin has a strong lipid barrier, it's nicely hydrated and well protected, we can move on to the more advanced beauty products and procedures, and here I am talking about exfoliation, skin resurfacing and regeneration.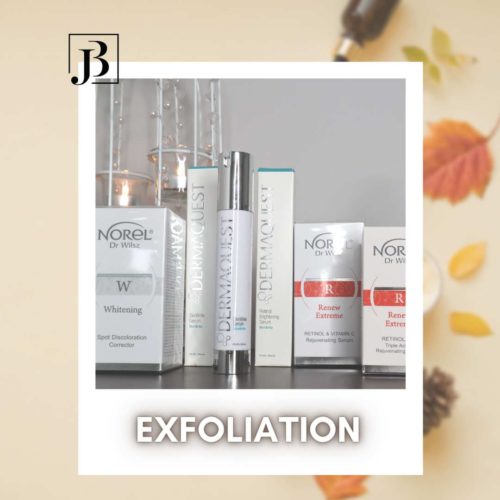 Depending on your skin concerns you can choose between retinol, acids, micro-needling, laser treatments or any other procedures available on the beauty market these days.
And as usual, before deciding either on the home or professional treatments, I would always recommend consulting a professional.
At Beauty by Joanna Bojarska, I offer a wide range of beauty treatments, starting from the mild spa treatment, going through to the more advanced beauty procedures right up to the deeply exfoliating and resurfacing chemical peels.
So contact me directly and let's assess your complexion and create a beauty programme and skincare especially for your skin-specific needs.